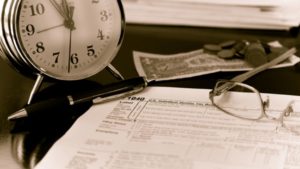 When it´s Tax Time it´s TaxQue... Bring your W-2 to the Tax Professionals
Personal Meeting
Gather your tax information and visit one of our offices in person.
Accessible - Call for an appointment, or walk right in to an office near you.
Meet your preparer - Your tax professional answers your questions and provides helpful advice.
Maximum Refund - Get the maximum refund that you deserve!
Our 4-Star Guarantee -
Save you Money
Take time for you
Look to the Future
Ensure you are Satisifed
Office Drop-offDrop off your paperwork at our TaxQue location and we´ll call when your return is complete.
Convenient - Same professional service, same guarantees, without an appointment or meeting.
Fast and Easy - A simple online tax interview/questionaire captures your tax questions and contact information.
Save Time - The questionnaire tells you what forms to bring - no second trips.
Stress-Free - Your TaxQue professional preparer will call when your return is ready to be filed.
Online SubmissionSubmit everything electronically, and work with a preparer via email/ internet.
Online Access - Same professional service, same guarantees, delivered online on your terms.
Thorough - Online interview tells your tax professional exactly where to look for credits and deductions.
Choices - Enter your tax data online, or fax your documents to your tax professional.
Adaptable - Conduct the tax interview via phone, fax or e-mail - whichever you prefer.